A Definitive Guide to Columbia's Grocery Stores (Part 1)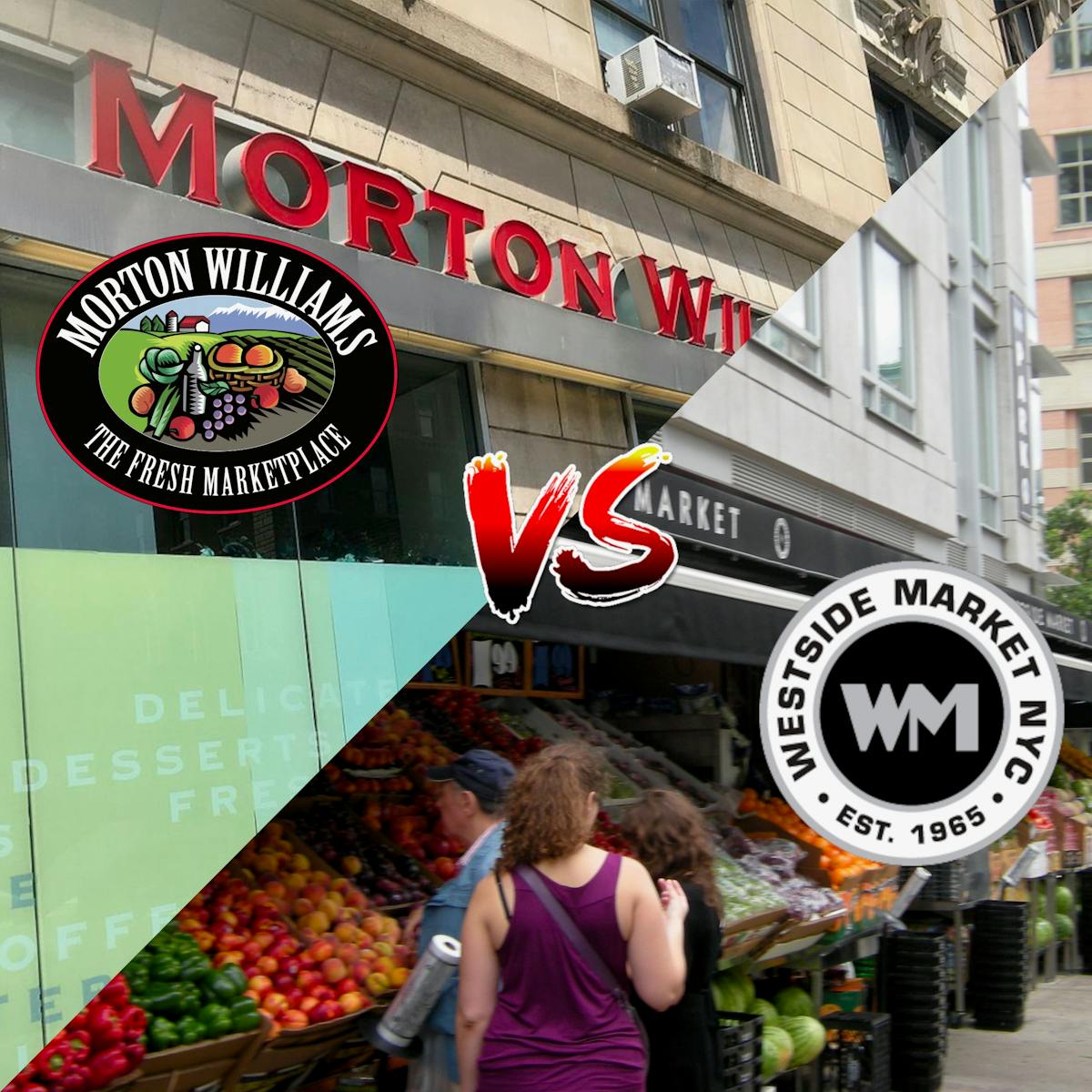 Before every chef can whip up a decadent meal–or for most of us students, microwave a bowl of ramen after a multi-hour study session–they must first gather their ingredients. In the hustle and bustle of New York City, smack dab on Broadway, Columbia University students have a myriad of options for grocery shopping. I have compiled the definitive list of Columbia Grocery Stores in the hopes of saving us all money and time.
I've chosen to split the rankings of each store into multiple categories, some of which are completely objective and some of which are certainly subjective. They are as follows:
Produce (Quality/Availability/Price)

Availability of "Common" Items (Bread, milk, eggs… the staples)

Availability of "Luxury" Items (Wagyu beef, imported cheeses… the delicacies)

Premade Food (Self-Explanatory)

Price (Certain items to get a general baseline, this is mostly a "general" overview)

Location (How far from campus)

Layout (How easy is it to navigate)
With that said, let us begin.
Morton Williams
Produce: ★★★
Availability of Common: ★★★★
Availability of Luxury: ★★
Premade Food: ★★★
Price: ★
Location: ★★★★★
Layout: ★★
Overall: ★★⯨
Look it's 24/7 and it's on 115th street, what more can I say? Their produce section is serviceable with almost all of the essentials, but nothing special, and is a hair pricier than its competition. Generally, that seems to be the story of Mo-Willys; it has most of everything you would need for a mild to a significant upcharge. Their availability of snacks is a notable positive, with massive walls of bags of chips, chocolates, crackers, and other goodies alongside a decently large selection of soft drinks, beers, seltzers, and cheap wine. The premade food seems, again, serviceable with an array of sushi rolls, rice bowls, and sandwiches for those in a pinch. The layout of the store is also incredibly cramped with traffic jams occurring frequently. I would personally avoid doing my everyday shopping here, but when it's one in the morning coming out of Butler, this is the place to go.
Milano Market Westside
Produce: ★
Availability of Common: ★★
Availability of Luxury: ★★★★★
Premade Food: ★★★★★
Price: ★★
Location: ★★★★
Layout: ★★
Overall: ★★★⯨
Most people that come to Milano Market are coming for their gigantic sandwiches, and rightfully so. Piled high atop fresh crusty bread with Italian cold cuts, imported cheeses, and usually a massive handful of arugula, their sandwiches are certainly worth the wait (I recommend the Spicy Joey and the Triple-S). Alongside their sandwiches, they also serve a multitude of prepared meals ranging from penne alla vodka, potato salad, beef and broccoli, and a made-to-order salad bar which, by the way, is the only "produce" in the building.
While they do have some common items their specialty is their vast array of imported goods. Shelves upon shelves of expensive high-quality olive oils and balsamic vinegars, cured meats like prosciutto and guanciale, imported cheeses including authentic parmigiano-reggiano and pecorino-romano, and both fresh and dried bronze cut pasta make Milano Market an Italian food snob's dream. Obviously, these goods cost quite a bit, so I cannot recommend it for those on a tight budget, but for those who want to try to make the most authentic Italian cuisine possible, this would be the best stop within walking distance.
Westside Market
Produce: ★★★★★
Availability of Common: ★★★★★
Availability of Luxury: ★★★★
Premade food: ★★★★★
Price: ★★★
Location: ★★★
Layout: ★★★
Overall: ★★★★⯨
Westside Market on 110th st. is without a doubt the supermarket with the largest selection of goods within walking distance of Columbia students. Boasting a large outdoor/indoor produce section with both a selection of everyday produce options alongside more uncommon and organic produce. As for their everyday goods, they boast a large wall of soft drinks, beers, and ciders, a vast selection of cereals and ramens, a large deli for meats and cheeses, a comprehensive raw meat selection, and an all-inclusive spice rack.
Westside also boasts a decent selection of more specialized and expensive goods. Located practically in the center of the store is an island filled with imported cheeses from all across the world, fresh dips and pickled veggies, olives, and ceviche varieties. Alongside their everyday deli, they have a deli devoted to imported meats such as prosciutto, mortadella, salami, and jamon serrano. They have a fishmonger selling sushi-grade salmon and tuna, and a bakery on site selling cakes and bread. Basically, if you think of it, there's a good chance they have it here.
Premade food? They have it all: sandwiches, cold meals, hot meals, soups, sushi, coffee, wraps, bagels, salads, the whole 9 yards. They also offer made-to-order sandwiches and hot meals.
Now the only thing keeping Westside from being the "perfect" grocery store is the price and layout. It's not awful, but there are some downsides. Generally, all of their items are at an upcharge. The layout of the store is somewhat cramped, less so than Milano or Mo' Willys, and a bit random, but it's fine to navigate.
Stay tuned for Part 2, coming soon!
Evan Myrdal