A Year in Takeout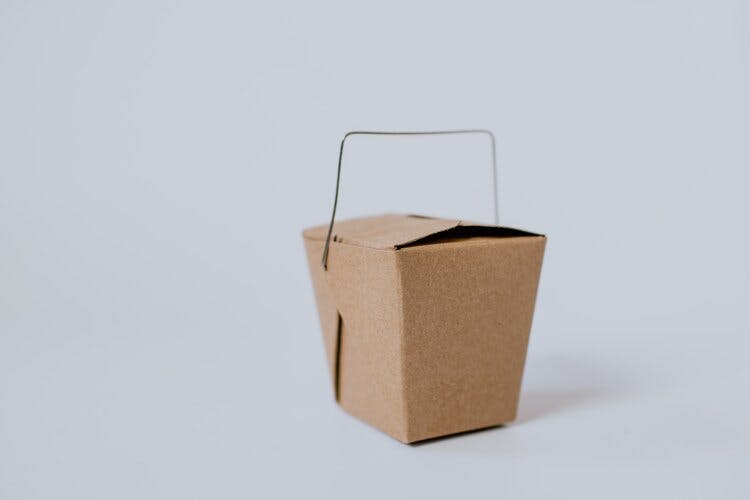 It has been over a year since the world has changed from COVID-19 and the food industry has drastically faced its own challenges as well. Businesses have had to adapt, struggle, and of course, this has impacted how we all eat. Today, I'd like to share some take-out food from the Dallas-Fort Worth area that I've had during quarantine!
1. Bambu Asian Cuisine - Thai Food
One of my all-time favorite Asian restaurants, Bambu has always been a constant comfort place for me. My go-to order is the chicken Pad See Eew and the classic Thai tea. The Pad See Eew consists of thick rice noodles, tossed in a savory soy stir fry with garlic and Chinese broccoli. As for the Thai tea, it is strong on the unique tea flavor, milky, and great on a hot day.
1930 N Coit Rd #100, Richardson, TX 75080
Mon-Thurs: 11am-9pm
Friday: 11am-9:30pm
Saturday: 12-9:30pm
https://www.bambuasiancuisine.com/
2. The Boiling Crab- Seafood Boil
Since the age of 8, I've always had a seafood boil for my birthday. Having my birthday in the summer came in clutch because that was crawfish season! Although I wasn't able to enjoy my annual seafood boil with my family all across the state, I'm glad I was able to take it to go and continue my birthday meal. "The Whole-Shabang" sauce from The Boiling Crab is the way to go, it's the perfect trifecta of all their cajun, lemon pepper, and garlic sauce. Paired wonderfully with a couple of pounds of crawfish, mussels, shrimp, and lots of corn.
10560 Walnut St #100, Dallas, TX 75243
Mon-Fri: 3pm-10pm
Sat-Sun:12pm-10pm
https://theboilingcrab.com/locations/dallas/
3. Oh K Dog- Korean Corn Dogs
I had seen Korean Corn Dogs all over the internet during quarantine so it was basically a mission to get your hands on these. Korean corn dogs are sausage or cheese (or both!) fried in a rice flour-based batter. The batter is crispy and chewy, and don't forget the cheese pull!
2625 Old Denton Rd #314, Carrollton, TX 75007
Sun-Thurs: 10am-8pm
Fri-Sat: 10am-10pm
4. Kirin Court- Dim Sum
My family's monthly Sunday morning tradition was to get brunch at our favorite dim sum place. Luckily, we were still about to call in for some takeout to bring the tradition back home. My classic dim sum go-to's are the shrimp rice rolls, har gow, and pork buns. Shrimp rice rolls, "cheung fun" in Cantonese, is a dish made up of succulent shrimp encased in a thin rice noodle layer. Har gow is what I consider the sister to the shrimp rice rolls. They're shrimp dumplings closed off in a translucent wrapper. These serve as a great canvas for a spicy, vinegary, soy sauce mixture. Lastly, the pork buns consist of glazed baked bread filled with a char siu-esque caramelized pork. And of course, LOTS of sweet soy sauce.
221 W Polk St #200, Richardson, TX 75081
Mon-Fri: 11am-8:30pm
Sat-Sun: 10am-8:30pm
5. Chilangos Tacos- Tacos
With the craze of birria tacos on social media, my family and I were dying to get a hold of some authentic Mexican food from Dallas. Personally, I didn't order the birria tacos because of my intolerance to dairy (sorry, internet!). So, I opted for their al pastor tacos. The chicken al pastor had a great chili marinade and smokey flavor. We could see the rotating trompo from the counter, which allows the meat being cooked on it to get a crisp exterior. The tacos paired great with their salsas and a mandarin Jarritos soda.
10777 Harry Hines Blvd #130, Dallas, TX 75220
Mon-Thurs: 10am-9pm
Fri-Sat: 10am-11pm
Sun: 10am-10pm
https://www.chilangostacos.com/
After sharing some of my favorite foods during quarantine, I hope you can find other small food businesses in your area! As many businesses are struggling in these times, ordering in or spreading word of their business can be a great help.
Vivian Nguyen