Alumni Spotlight: Sue Chan, CEO of Care of Chan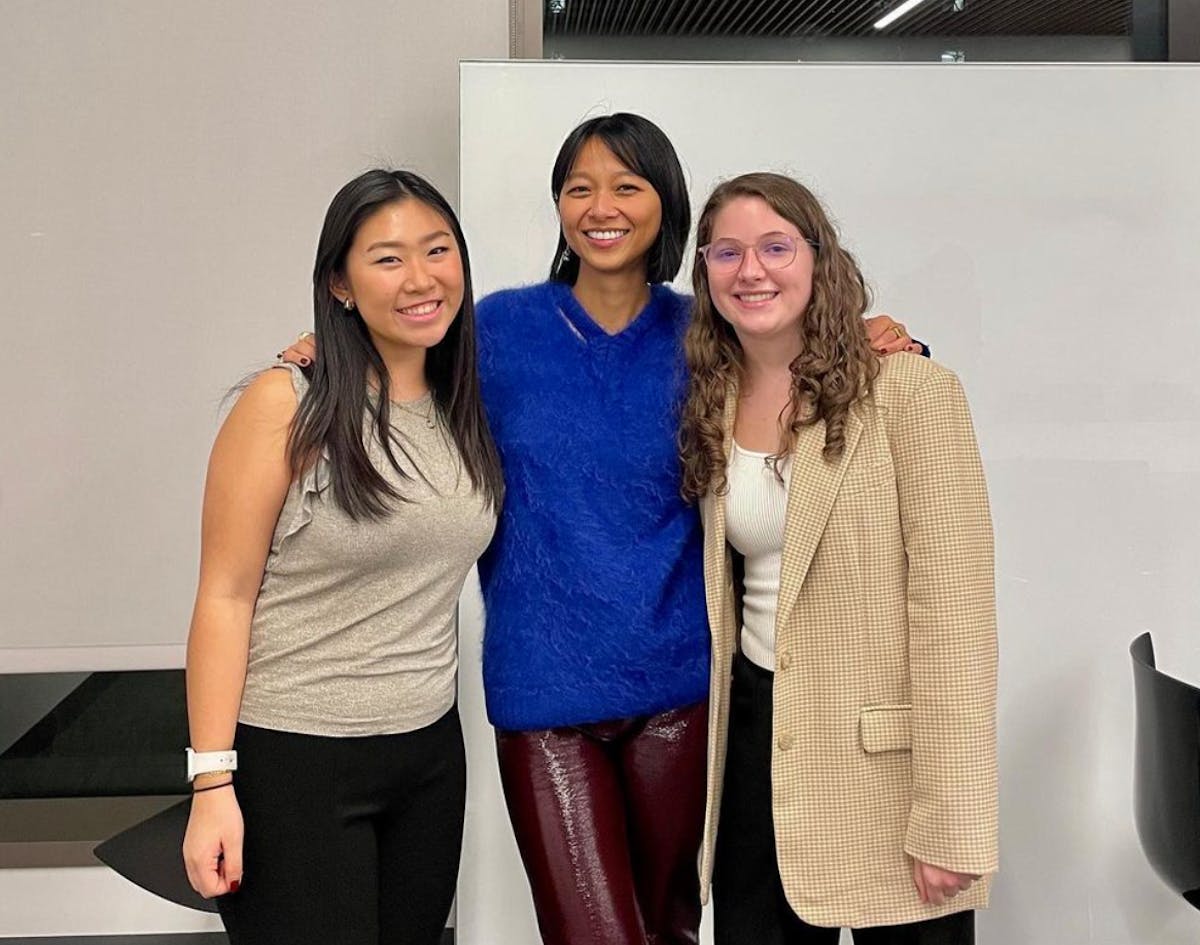 Sue Chan, Barnard '06, spent the evening with Columbia Gourmand to discuss her wide-ranging career in the food industry and her current position as the founder of Care of Chan, a food culture agency. Care of Chan focuses on production, programming, and partnerships in the food industry with an emphasis on building community; their clients have included restaurants Altro Paradiso, Cosme, Mimi Cheng's, and Tacombi, houseware brands Le Creuset, HAY, and Design Within Reach, and clothing brands Everlane and Coach. Sue also served as the Director of Programming for the New York Times Food Festival in 2022. Gourmand was so happy to welcome her back to Barnard and hear her insights into building a successful business in the notoriously cutthroat food industry.
After studying Sociology at Barnard, where she also did an externship in the kitchen of the Spotted Pig, Sue worked in public relations and marketing for the Food Bank of NYC's fundraising department. Following her passion for food, she became a chef assistant at Momofuku shortly before its meteoric rise in the New York, and later global, restaurant scene. As Brand Director of Momofuku, she oversaw the brand's PR and marketing efforts in ten establishments over three cities. During her tenure, the rise of food blogging and the launch of Instagram widened the spectrum of what was considered "good" food and lowered the barrier to entry for people interested in food, which rose in importance as a cultural signifier.
Since her time at Momofuku, Sue has watched the restaurant industry completely shift from the "restaurant renaissance" of the 2010s and the breakthrough of food as a status symbol, to the mass closures of COVID-19. The market went from oversaturated to struggling in a matter of months. Food media also shifted in the wake of the pandemic, as stalwart gatekeepers of the media landscape took a major hit. What did all of this mean for the future of the restaurant industry? Sue predicts more pop-ups, fewer restaurants, and more food experiences that take place in different contexts. People are beginning to demand more from their food and their experiences, so the bar for dining out will be even higher.
One of Sue's favorite New York restaurants is the Odeon, the long-running Keith McNally establishment in Tribeca, whose consistency and hospitality keep her coming back (she also casually dropped that she's been to Noma five times). Community and hospitality are not only what she gravitates toward in a restaurant, but values she upholds through her work. Food is not just a form of cultural caché or a fleeting second in a TikTok, but a means of connection and a conduit of culture.
Sue's advice to younger people looking to break into the food industry? Know your history, put in your hours, and research, research, research! Going out into the world, eating, reading, and getting experience are the best ways to find your voice. She also emphasized the value of having a strong team and pulling through with the execution. In such a democratized, popular, and often unsuccessful industry, ideas are nothing without follow-through. Columbia Gourmand was so grateful to Sue for sharing her insights and her time with us, and we look forward to seeing where Care of Chan will go next.
by Meredith Marden