Cote Review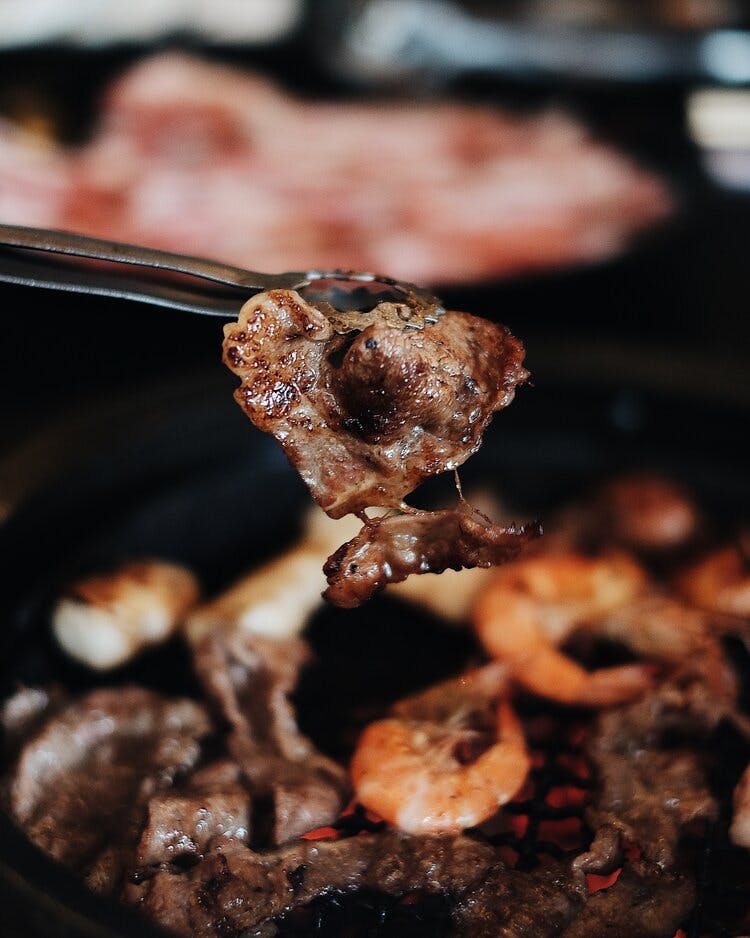 Looking for Korean BBQ in Manhattan? Cote is your answer.
Few people know about Cote, a high functioning eatery in midtown, which blends the dining experience of Korean Barbecue with the hallmarks of a classic American steakhouse. And unlike most steakhouses, which prepare everything in the kitchen, all the beef at Cote is served and cooked table-side to add a bit of theatrical flair.
The table-side Shinpo grills are smokeless, perfect for The Butcher's Feast – arguably the best value on the menu at $54, and you can continue with your night without having to worry about smelling like a bonfire.
The Butcher's Feast comes with four steak cuts along with an assortment of dipping sauces, fresh crunchy lettuce, and of course, a myriad of banchan. Banchan are side dishes typically served with meals in Korean culture – a scallion salad, red leaf lettuce, two types of Korean stew, and an egg souffle.
However, the Steak Omakase, which is currently offered twice a night and only available by special reservation, is what makes Cote truly a destination experience.
Omakase, translated from Japanese, means "I'll leave it up to you," meaning you put your faith in the chef to craft a meal. You'll start off with the traditional selection: hanger steak, skirt steak, and filet mignon. As the dinner goes on, you'll explore Cote's graceful dry-aging program, which allows moisture to evaporate and natural enzymes to slowly break down muscle tissue for tenderness. After 28 days the meat develops a funky, nutty, even blue-cheesy flavor profile. The combination of British Maldon salt, Himalayan pink salt, and thousand-day sea salt further enhances your taste senses for a magnificent flavor explosion.
To end the meal, two different cuts of wagyu are presented. First is the Cote steak, which is the chuck flap tail from an American wagyu cow. Then is the A5 wagyu, straight from the Kagoshima region in Japan, one of the most coveted cuts of beef in the world. The marbling on these meats is marvelous. The A5 is served with Bibim Somyun, a refreshing cold noodle dish that is comprised of angel hair noodles, apples, iceberg lettuce and covered in a gochujang (Korean red chili paste) vinaigrette.
The convivial atmosphere accompanied by the highest quality USDA prime beef lends the restaurant itself to not only an experience but a journey in the culinary world of NYC.
Head down the street to The Flatiron Room if your night is still looking for adventure. Find yourself immersed in a classy, vintage vibe housing a collection of brown spirits & live jazz shows. Breathe it in and enjoy yourself, it doesn't get much better than this.
Dustin Zhu