Hoja Santa Review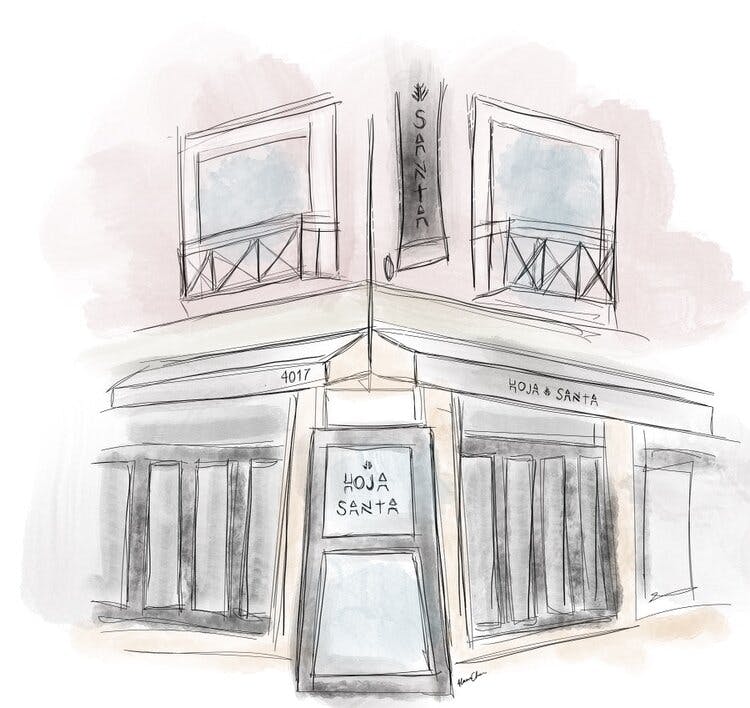 After about 20 visits to this place, I think it's time to share a well-deserved review on this spot. Hoja Santa is a modern Mexican restaurant, located in the heart of Astoria, Queens. They hit the scene back in Spring of 2019 and have been a hit in the neighborhood ever since. Let me take you into my most recent visit.
First off, this place is good, and I mean really good. Hoja Santa focuses on traditional flavors, but much more refined than your typical taco truck. You'll find tacos to mole to horchata across the menu. They've curated a menu that not only takes you across various regions of Mexico, but also into the owners' home with a few items they've enjoyed for years.
Ambiance
The restaurant is on a corner, with glass windows from floor to ceiling wrapped around the building. The exterior is greeted with outdoor seating and typically the sliding doors open playing Bad Bunny or Nicky Jam. Once you're inside, you get a warm chocolate interior from the chairs to the booth to the bar. While on the smaller side, you never feel claustrophobic in the space with plenty of seating available to accommodate near 50 people. Décor is simple, yet exquisite, with a few plants scattered giving you Tulum vibes.
Food/Menu
I've had many amazing things here but I'd like to discuss the "must try" items. If you're going to order guac, go with the crab guac (You'll thank me later). The duck tacos are one to remember. The duck is beautifully rendered, with a slight crisp to it, with pico and guac, topped with a killer house-made habanero salsa that is bound to knock your socks off (literally!) It's addicting and I'm sure you will feel the same.
The shrimp tacos are also A1 and if you're up for an adventure try the octopus tacos!
A few of their plates are also hits. The lamb shank sells out every day and is so tender the meat falls off the bone. It comes with all the fixings to assemble your own tacos, and if you order it don't forget to ask for the consommé. The salmon and snapper are also addicting and worth every penny!
The horchata...I don't know what they're doing but last time I went I had 5 or 6 glasses. It's liquid gold. They've also introduced cocktails and you can't go wrong with a tamarind jalapeno margarita or hibiscus mojito (and yes, you can mix flavors).
Lastly, if you're down for dessert, the chocolate tres leches is a must for a chocolate lover. Its richness and moistness closes out the night perfectly.
Service
I'm at a point where I'm on a first-name basis with everyone, but from day one each person on their staff has been super helpful and nice. More importantly, they educate people on the menu if you're new to Mexican food outside of popular items. (Plus: Everyone is bilingual)
Price
I will say, Hoja is a bit on the pricey side, but you get what you pay for. They make their salsas; the seafood is actually fresh. The desserts are made in-house. This is a small business that doesn't have the scale to order in quantities that influence a lower price point. At the end of the day, you will taste the quality. Having returned as many times as I have, I can assure you this place is worth the money.
The Verdict
Not to be too long-winded, but you have to give this local business some love. They're doing Mexican cuisine well. I will say it can be steep in price, compared to tacos spots around the city. Though unlike the overrated and pretentious restaurants in the city, you actually get what you pay for. From the people to the menu, you will find authenticity but in a reinvented form at Hoja Santa. If you're looking for something different, but not extremely experimental, give Hoja Santa a try. You may just be surprised about what exists outside of enchiladas and tacos.
@marrows_mercado