Maggie's Mud Pie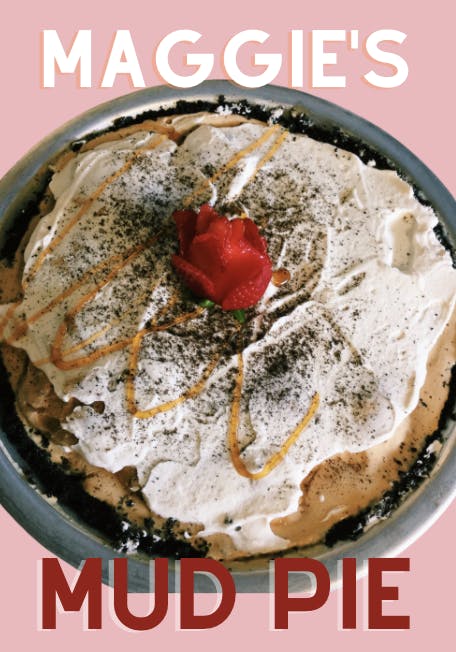 This is the perfect dessert on a hot summer day or if you're just craving something sweet! Back in high school, this was a favorite among the desserts I used to make. If you love coffee, you're definitely in for a treat.
Maggie's Mud Pie
Yield: One 9" Pie
Ingredients:
For the Crust:
2 cups of Oreo crumbs
4 tbsp melted butter
Dash of powdered sugar
For the filling:
1 pint of coffee ice cream
Caramel
For the topping:
Whipped cream
Strawberries (optional)
Caramel (optional)
Oreo Crumbs (optional)
Instructions:
1) Mix the Oreo Crumbs, melted butter, and a dash of powdered sugar until well combined
2) Pour cookie crumbs into prepared pan and use your hands and/or the clean bottom of a glass or measuring cup to tamp crumbs tightly into the bottom and sides of your pan
3) Bake the crust for 8 minutes at 350 degrees. There should be little bubbles in the center that tell you that it's done.
4) Put the crust in the freezer to set for 20 minutes, or until the bottom is not hot.
5) When you take the crust out of the freezer, add a layer of caramel. Take a rubber spatula and spread on the base of the crust.
6) Add 1 pint of ice cream. Scoop the ice cream onto the pie and flatten the pie with a rubber spatula.
7) Put the back in the freezer until you're ready to eat it.
8) Add whipped cream and other toppings to finish, like caramel, strawberries, Oreo crumbs and enjoy!
Maggie Tang