Maggie's NYC Food Diary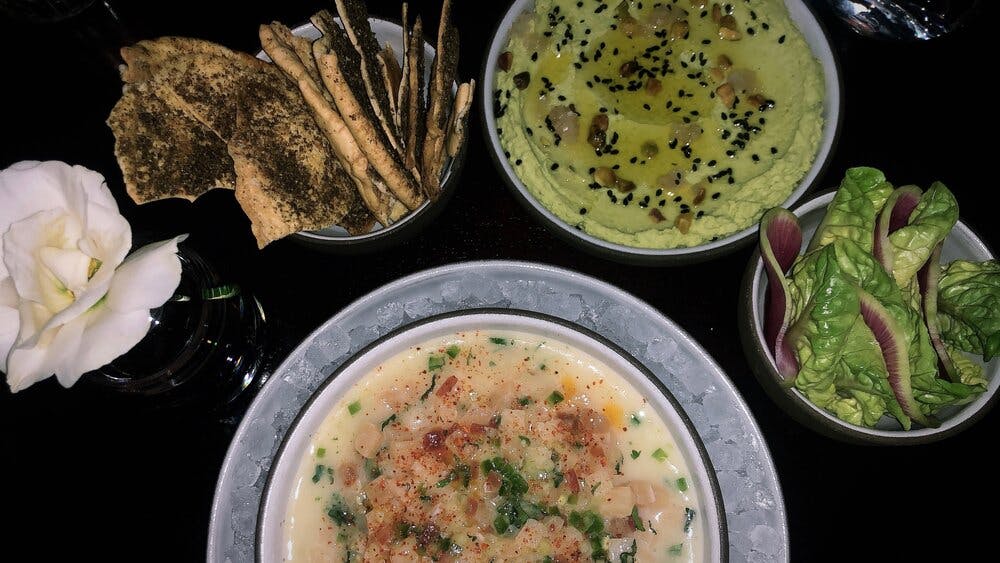 Anyone who knows me knows how much I love food, New York, and food in New York. These are some of my highlights from my time in the city. Some of my favorite memories have been made around these dinner tables, where I've been truly welcomed by the hospitality of these establishments. I encourage you all to support your favorite restaurants during these challenging times.
With that being said, I'll be sharing my top 5 favorite restaurants of 2020:
Crown Shy

Bar Huso

Nami Nori

Olmsted

Atomix
1. Crown Shy
If there's one restaurant that I've been to more times than I can count, it's Crown Shy. Everything on the menu is absolutely delicious. From the fluffy bread to the sticky toffee pudding, or my personal favorite--the orange satsuma dessert, you won't regret a visit to 70 Pine in the Financial District. The atmosphere is perfect for a night out in the city, and the food is incredible.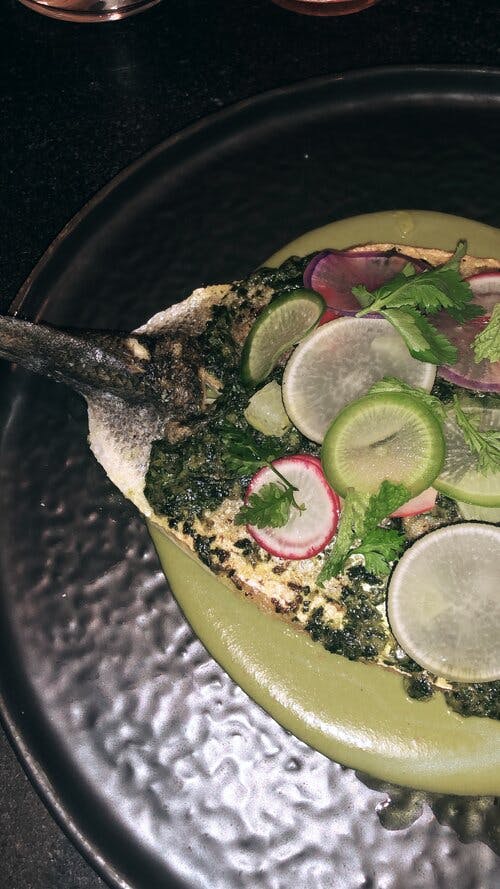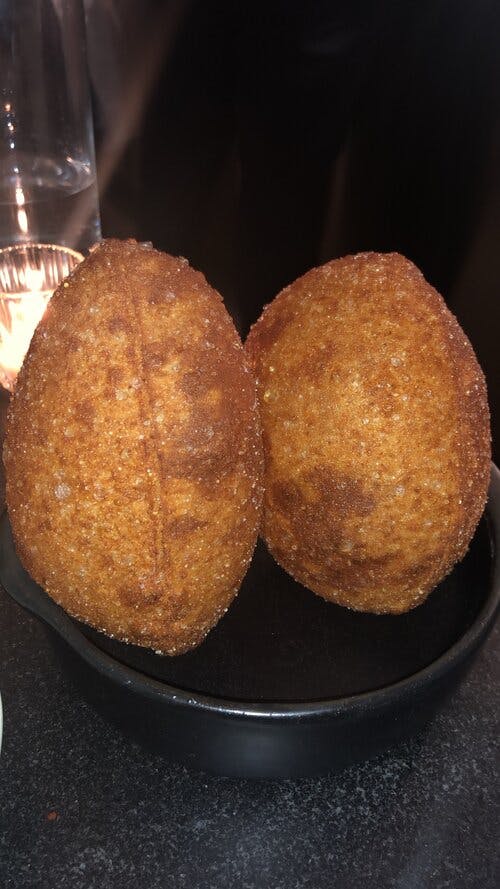 2. Huso
Next up we have Huso, a restaurant tucked in the Upper EastSide. If you love caviar, you'll love all the dishes at Huso. My personal favorites include the beef tartare, stracciatella, and one of the best bites in NYC--the Huso Dog. It's SO delicious and I would trek all the way to the UES just for the Huso dog. Chef Buddha is incredible--you don't want to miss this gem.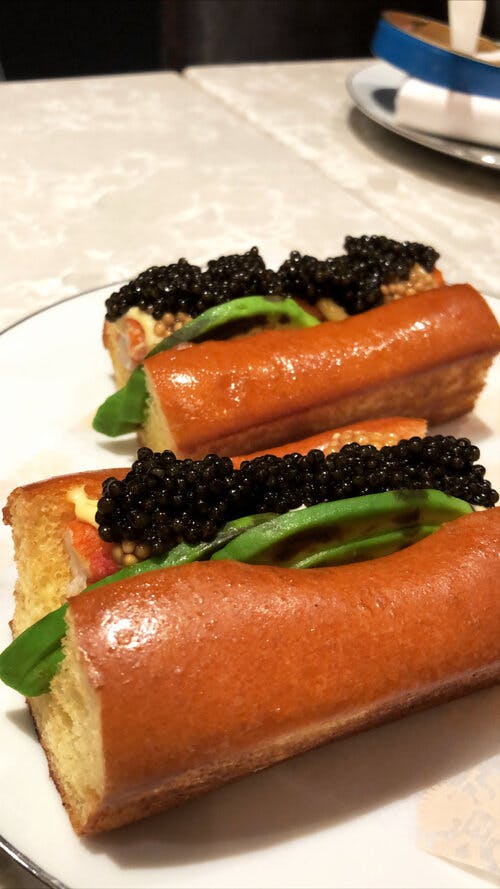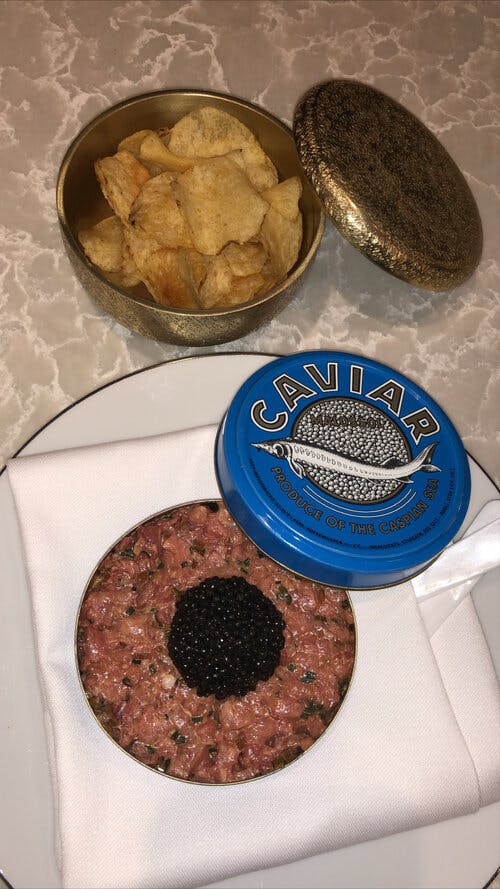 3) Nami Nori
Have you checked out Nami Nori? Their take on temakis is unique and delicious. Sea Urchin/Uni is one of my favorite foods and Nami Nori does it so well. I love all their temaki combinations from XO scallop to crab dynamite. Even the dessert temakis are superb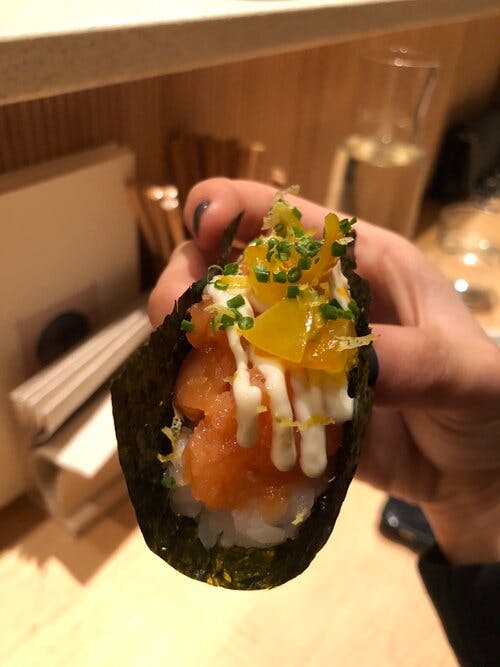 4) Olmstead
Olmsted is another one of the highlights on my list. TBH, they have a s'more dessert where you roast your own marshmallows in Olmsted's backyard and that's what drew me to the restaurant in the first place. When I got there, it wasn't on the menu that season unfortunately! Luckily, I ordered their frozen yogurt with whipped lavender honey and it is hands down my top 3 favorite desserts in all of NYC. I'm still dreaming of the melt in your mouth creamy delicacy that is this dessert.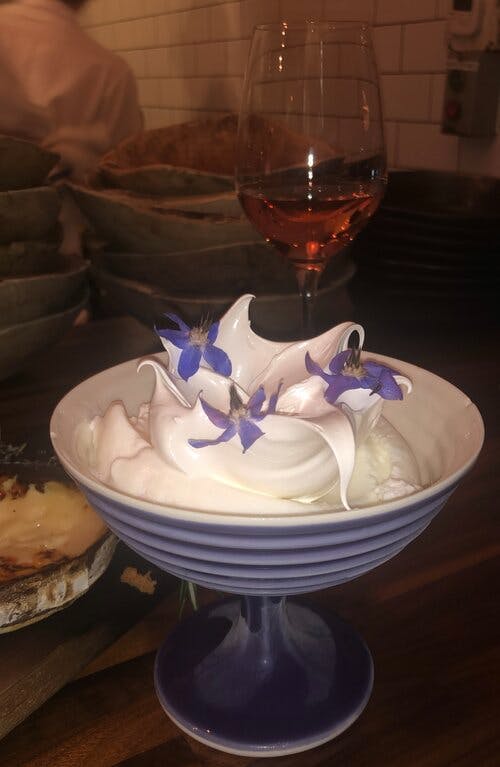 5) Atomix
Finally, we have Atomix. I spent my 20th birthday here and it is THE best meal I've ever had in my life. Even the rice here was impeccable (Yes! RICE!). I can still remember all the flavors in every bite. Each dish was perfectly done and came on little cards. Words cannot describe how amazing my meal at Atomix was. If you're looking to celebrate a special occasion, I'd highly recommend this spot!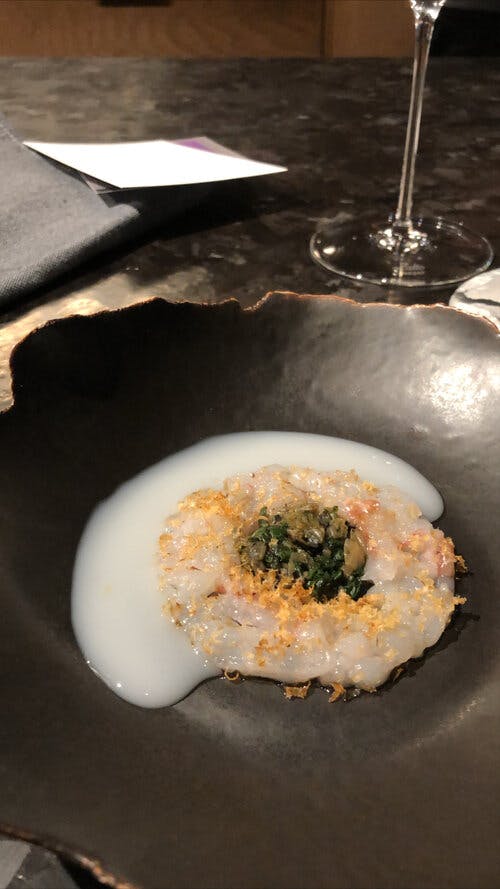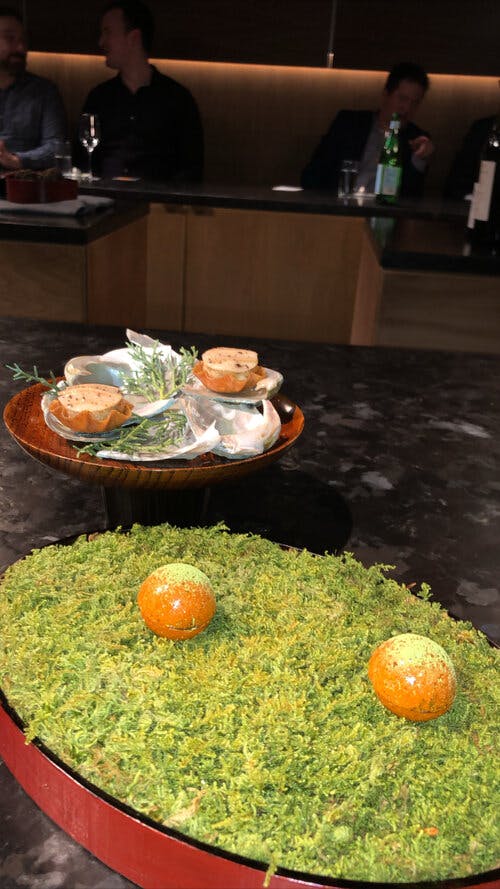 Maggie Tang