Melt-in-your-Mouth Miso Butter Cookies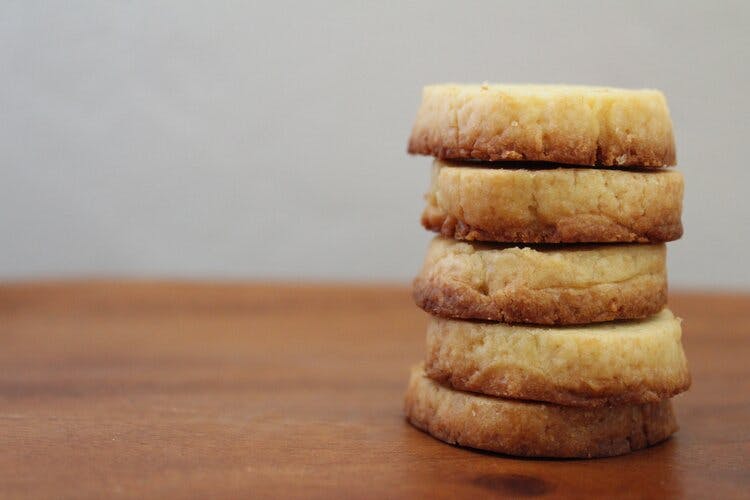 These are Melt-in-your-mouth Miso Butter Cookies. A balance of salty and sweet, these cookies are the best afternoon snack paired with tea or coffee. Miso gives them the depth of flavor, yet they remain delicate and buttery. The recipe is simple and only has six ingredients, making the cookies a quick and delicious pick me-up.
Melt-in-your-Mouth Miso Butter Cookies
Ingredients:
125 g of all-purpose flour
20 g of cornstarch
50 g of white granulated sugar
1 large egg yolk
15g of white miso
90g of unsalted butter softened (room temperature)
Notes: Before making, please check the sodium content of your miso as to not "over-salt" the cookies. Sodium content differs across brand and type of miso, so make sure to check the nutrition label!
Recipe:
1. Using a hand mixer, cream the butter and sugar together in a mixing bowl.
2. Add the white miso and egg yolk to the bowl and mix well, until combined.
3. Sift in the flour and cornstarch and fold in, until just incorporated.
4. Transfer the dough onto a floured surface, and roll into a ball
5. Divide the ball of dough into four and roll each piece into a long log.
6. Wrap each log with plastic wrap and freeze for at least 30 minutes.
7. When ready, preheat oven to 350 degrees Fahrenheit.
8. Take cookie dough logs out of the freezer* and use a knife to cut 1 to 1.5 inch thick piece cookies. Place cookies on a parchment lined pan. *I recommend waiting 1 or 2 minutes before cutting the dough, especially if the cookie dough is too hard.
9. Bake for 15 minutes or until cookies become golden brown and enjoy!
Erika Pilpre